Good to know before applying.
Prices and practical information.
Enter Art Fair is excited to announce the new venue of Enter Art Fair 2023: Lokomotivværkstedet. Lokomotivværkstedet is located right next to the central station of Copenhagen and close to the vibrant meatpacking district. The building is an old raw factory and was previously used for the maintenance of the Danish locomotives.
Fair profile and galleries
Unique in its position as the only international art fair in Scandinavia, Enter Art Fair 2023 brings together around 85 leading and well-established, as well as young and emerging, contemporary art galleries from all over the world.
Enter Art Fair is for galleries which put on professional exhibitions, on market terms and conditions, on their own premises throughout the year, with public opening hours and which has, as its primary business, the arrangement of art exhibitions showing the works of living and deceased artists.
All applications will be evaluated by the Enter Art Fair's committee. The result will be communicated shortly after.
Booth structure and lighting
The smallest booth is 20 m2. Larger booths can potentially consist of a 'walk-through'-booth from aisle to aisle. Wall elements are 3 meters high and 46 mm thick. Basic lighting in truss is included. Extra spots and armed light can be ordered before the fair. Please apply with preferred booth size. Alternative sizes might be assigned.
Outdoor installations
Additionally, galleries can apply with an outdoor installation. The installations will be exhibited in the area close to the fair depending on the nature of the project. Please describe the project in the application form and email images and the artist's CV in one pdf to: application@enterartfair.com. The installations are selected by the selection committee. If the installation is admitted, it will be included in the fair at no extra area cost for the applicant. Handling and other costs of the installation is to be paid by the gallery.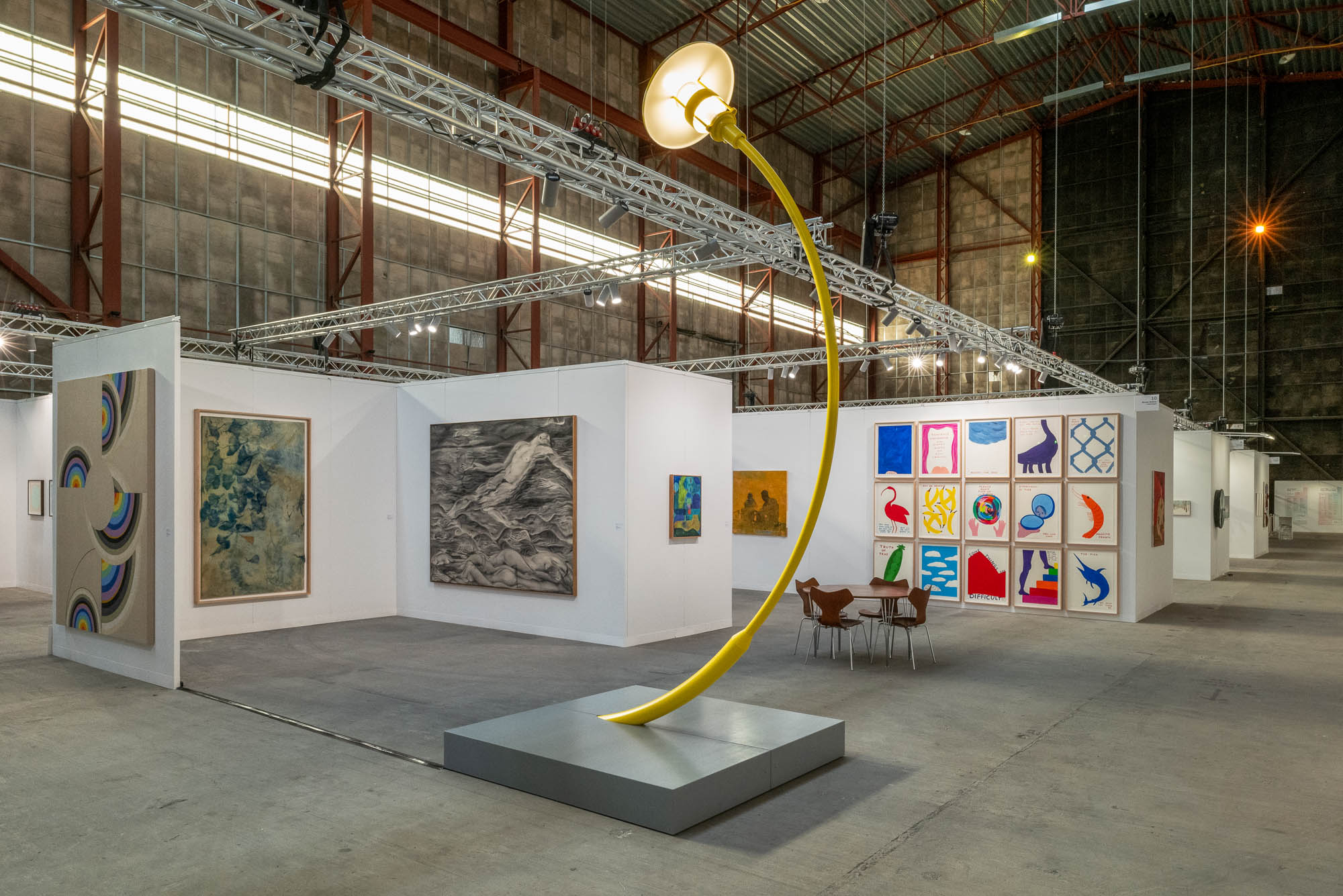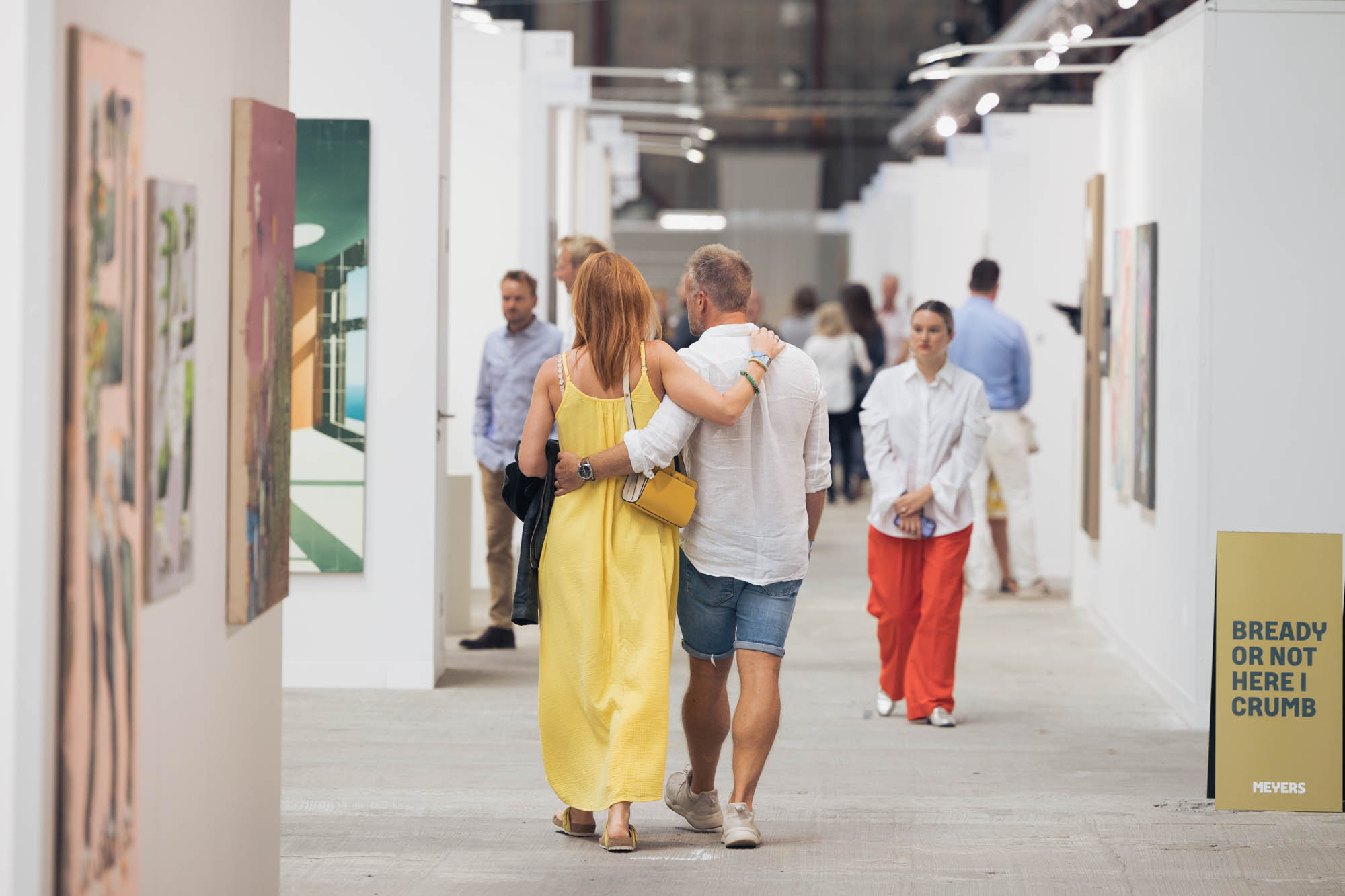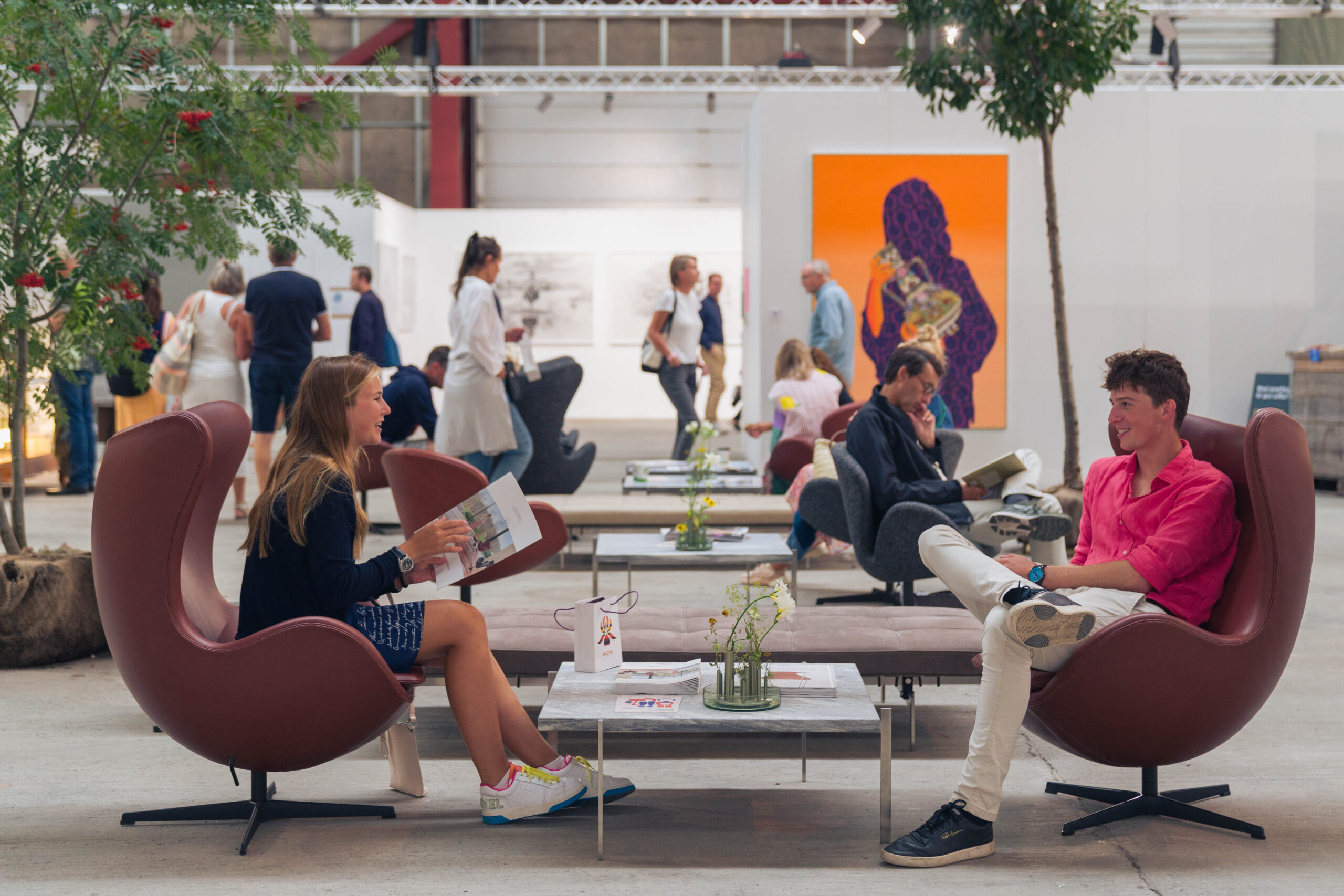 Application for Enter Art Fair 2023
Enter Art Fair 2023 welcomes applications from all international primary market galleries.
Only submissions with a motivated and defined curatorial concept will be taken into consideration. Presentations with more than three artists acquire a booth larger than 20 m2.
Presentations with more than four artists acquire a booth larger than 28 m2.
Notice: A completed application needs to include a pdf of the booth presentation (Bios and works by the artists presented at the fair).
Fair dates: August 24th – 27th, 2023
Younger galleries, defined by galleries 5 years and younger, are offered a special price when applying for a young gallery booth (20 m2).
Younger galleries can apply for a larger booth (at normal price) and will still be located in the Young Gallery section.
For queries regarding applications please contact:
Founder and CEO Julie Alf: +45 4126 8090 julie@enterartfair.com
Head Art Advisor Kirsten Eggers: kirsten@enterartfair.com
The deadline for applying: February 1st 2023.

Please find pricing below for 2023.
Application fee for all galleries: 200 euro ex.moms/VAT
The application is binding.
Booth prices include.
Basic walls
Basic spotlights depending on booth size
Booth signs depending on booth size
Electricity (1 socket)
Wi-fi
Empty goods storage
Professional booth photo during first days of the fair
Marketing and social media during the fair and all year round
VIP program
Exclusive rollouts and events throughout the year
"Curated Choice" – online sales platform all year round
ENTER Art Guide – Weekly art guide on social media
Enter Art Fair
Young gallery
Young galleries of 5 years or younger are offered a special price on a 20 m2 booth.
Co-exhibitors
Shared booths are added an extra fee of 600 euro ex. VAT. Booths can only be shared between two galleries.
Booth prices ex VAT:
20-26 m2
EUR 6.950-8.745  //  DKK 51.500-64.900
28 m2
EUR 8.910  //  DKK 66.000
36 m2
EUR 11.100  //  DKK 82.500
40-45 m2
EUR 12.155-13.585  //  DKK 90.200-100.650 
48 m2
EUR 14.300 //  DKK 106.150
63 m2
EUR 18.535 //  DKK 137.500
81 m2
EUR 23.650 //  DKK 175.450
90 m2
EUR 26.290 //  DKK 195.250
98 m2
EUR 28.600 //  DKK 212.300
 1st installment 50% March 15, 2023.
2nd installment 50% June 15, 2023.
Young Gallery
Young gallery booth 20 m2
EUR  6.215// DKK 46.200 ex. VAT
Lithograph Booth
Lithograph booth 24 m2 with column
EUR 5.500// DKK 40.700 ex. VAT
Lithograph booth 30 m2 with column
EUR 6.215 // DKK 46.200 ex. VAT
Co-Exhibitors
Fee for shared booth between two galleries:
EUR 600 ex. VAT
Selection
Committee
The fair is working with a Selection Committee, whose role is to ensure the highest quality of interesting exhibitors by selecting the strongest rooster of participating galleries among the applicants.
The committee's members are:
Kirsten Eggers, Chairman of the committee and Head Art Advisor of Enter Art Fair
Stefan von Bartha, Gallery director of von Bartha
Martin Nielsen, Art Collector
Steen Bakmann, Art Collector
Caroline Bøge, Owner of 2112
Helle Behrndt, Former Director of Kunstforeningen GL STRAND
Julie Leopold Alf, Founder and CEO of Enter Art Fair