Enter Curated Choice
Online group show for sale – directly to you from the Enter galleries. 
'Curated choice' is an Enter Art Fair initiative where we invite curators or art personalities to propose a theme under which they will curate a selection of works of any media from the participating Enter galleries. Every new edition of 'Curated Choice' will bring a new theme, a new curator, and new works – and will run continuously throughout the year in between the fairs every August. 
All the works are carefully selected by the curator and are all available for sale. You can find prices and detailed information about the works below in the link. Don't hold back. Ask questions and connect directly with the galleries for any inquiries.
Sign up for Enter Art Fair's newsletter here to receive Curated Choice.
Curated Choice IIII
December 2022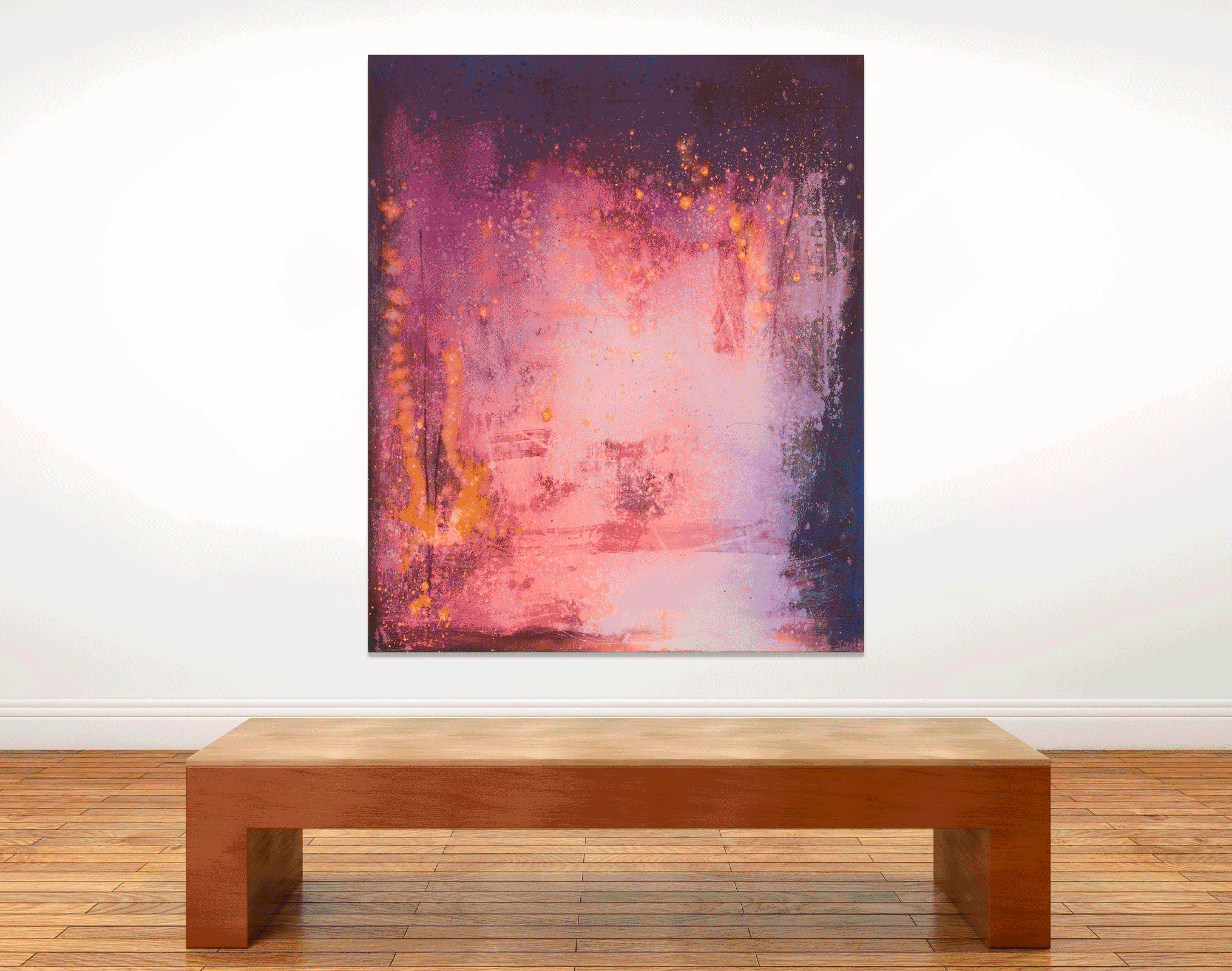 Curator: Kirsten Eggers (DE)
Theme: Christmas edition 
Description: For the fourth edition of Enter Curated Choice we would like to do a special Christmas Edition. Rather than focussing on a curated topic under which our galleries can send in their available works, for this time I would like to concentrate on works, that could be wonderful Christmas gifts. Works under 10.000 Euro. This curation is about giving and discovering art works in a playful and joyful way.
Every year we are back at the same question: What do we want for Christmas or what can we acquire for our beloved for this occasion?
This year Enter Art Fair helps you out with art works from our international ENTER galleries with a selection of works, that are all under 10.000,- Euro.
So don't miss this wonderful opportunity to discover your art work as present for yourself or someone you would would like to give a special gift to and support this way the artists and our wonderful galleries as well.
Curated Choice III
April 2022
Curator: Uffe Buchard (DK)
Theme: Escapism
Description: When the world emerges from its most horrible and inhuman side and one finds it difficult to navigate the meaning of it all, then a special space for art arises in all its guises, inviting the viewer to enter a completely different world than the real one.
Call it otherworldly, romantic, or even call it decidedly fear of reality, the aim is the same – to flee from reality. Through art. I think we need it. A complex underworld consisting of myriads of directions within the diversity of the subconscious and the imagination is the goal. A world that can at times border on the strange nature of surrealism and that provides temporary relief or simply makes us think completely differently. A world that manages to replace the ugly nightmare images of reality with the substance that dreams are made of. A temporary spiritual escape from the indisputably real does not necessarily mean a conscious will to ignore the world's great real problems but should rather be seen as a welcoming – and necessary – a mental break from the chaos and apocalyptic states. A mental refuge in beauty or just something so absurd that, after all, it can never belong to reality. It is positive escapism.
Curated Choice II
October 2021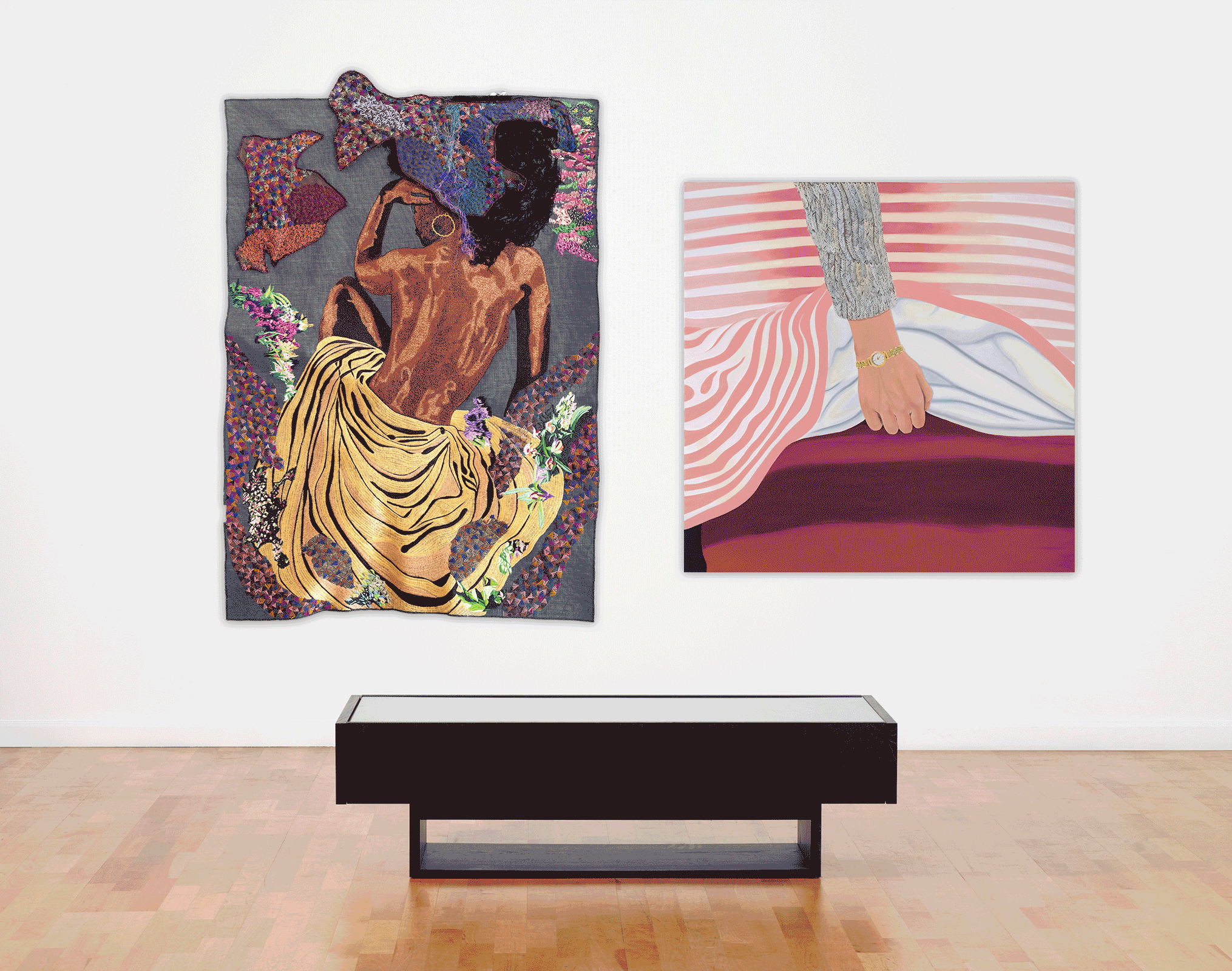 Curator: Kirsten MacDonald (DK)
Theme: Female Figurations
Description: The second theme for the 'Curated Choice' is 'Female Figuration'.The current landscape of contemporary figurative painting is particularly strong, not only due to the commercial demand but perhaps more so the way that artists are portraying people in response to important topics and issues of the 21st century—from race, gender, politics, and war, to privacy, social media, and love. We live in a time that's ripe with debate over what it means to be a human in one kind of body or another. Today, a growing number of emerging artists are returning to figuration to expose our complex histories or explore the simple realities of everyday life. Now, more than ever, female artists are investigating what it means to occupy the human form through a diverse lens of perceptions and experiences.
Curated Choice I
March 2021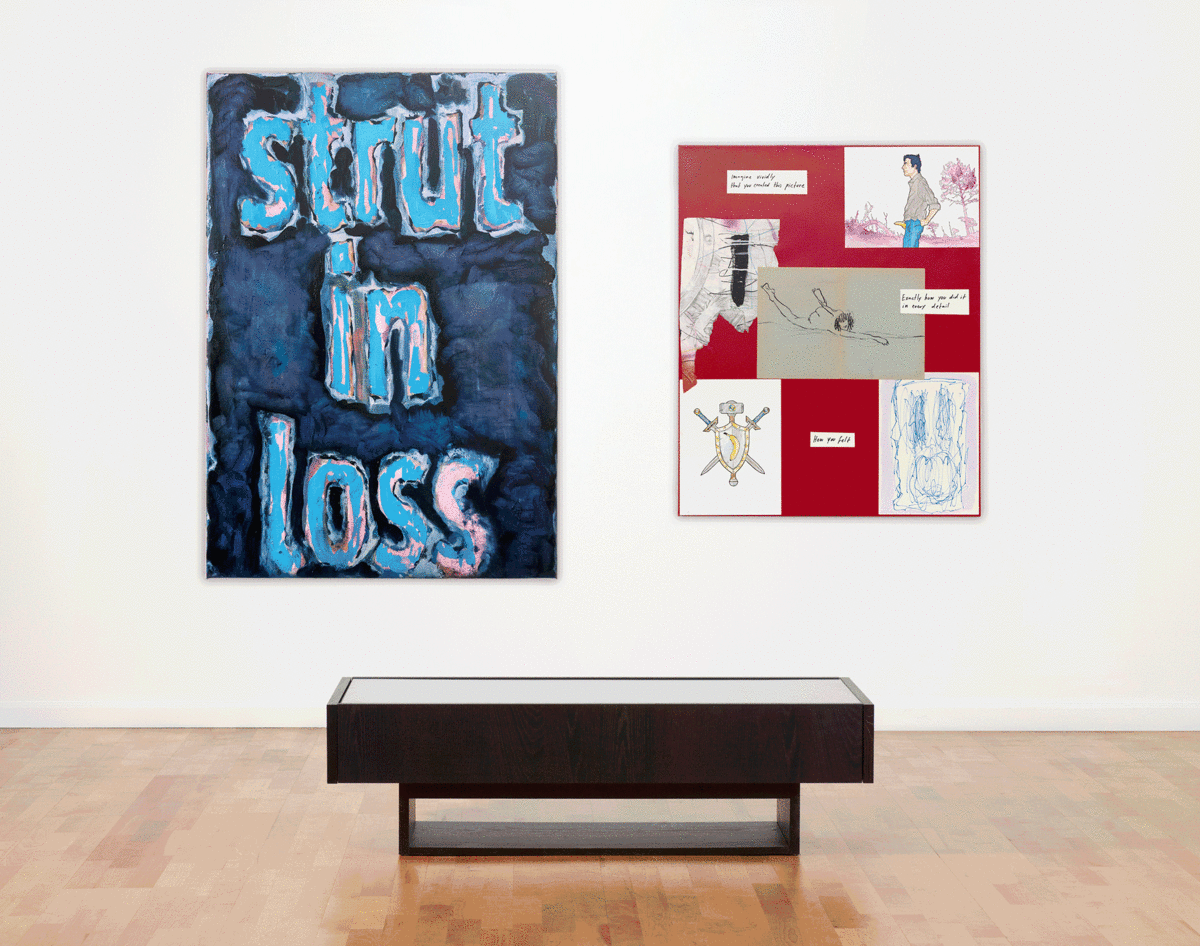 Curator: Kirsten Eggers (DE)
Theme: Text Works – Paintings and Other Wall Based Works
Description: By using texts as the central communication vehicle in the artistic expression, letters, numbers, and words are used as the primary means to get out the message.
The most prominent example in the more recent art history might be the work by Surrealist artist Magritte "Ceci n'est pas une pipe." ("This pipe isn't a pipe."), giving text a central role in understanding the work.
From the 1960s on it became even more established. The written word forces the viewer to reflect. Clever word play, political activism, subversion of advertising, and appropriation of form are just some common characteristics of text art. It can challenge ideas of power, identity, and sexuality.
Artists as Barbara Kruger, Jenny Holzer, Ed Rusha, Christopher Wool, Bruce Nauman, Mel Bochner, Hanne Darboven, On Kawara, Jeppe Hein, Monica Bonvicini, David Shrigley or Stefan Marx are only a few, but prominent examples.