Good to know before applying.
Prices and practical information.
Enter Art Fair
August 29 – September 1, 2024
Enter Art Fair has found its new home in Lokomotivværkstedet. Lokomotivværkstedet is a captivating venue nestled right next to Copenhagen's central station and near the dynamic meatpacking district. This historical gem was originally an industrial raw factory and played a pivotal role in the maintenance of Danish locomotives.
Enter Art Fair: A Platform for Professional Galleries
Enter Art Fair provides a platform for professional galleries that curate exhibitions on their own premises year-round, following industry standards and accessible public opening hours. These galleries primarily focus on organizing art exhibitions featuring the works of both living and deceased artists.
Our selection process involves a comprehensive evaluation conducted by the Enter Art Fair selection committee. We are committed to transparency and prompt communication, ensuring that applicants receive the results of their submissions shortly after the evaluation.
Booth structure and lighting

The smallest booth size available is 20 m2.
Larger booths can have a 'walk-through' design, allowing access from aisle to aisle.
Wall elements are 3 meters high and 46 mm thick.
Ceiling skylights and basic truss lighting is provided and included as standard. Natural daylight and ceiling lights can create dynamic shadows.
Additional spotlights and adjustable lighting can be requested and ordered in advance.
Please specify your preferred booth size when applying; alternative sizes may be assigned.
The hall features columns, which are indicated on the individual booth layouts if they impact the assigned booth.
Outdoor installations
We welcome applications for outdoor installations in our Outdoor Sculpture Garden, in addition to gallery submissions. These installations will be displayed in proximity to the fair, based on project suitability.
To apply, please describe your project in the application form and send images along with the artist's CV within the booth presentation proposal (PDF). If your installation is approved by the selection committee, there will be a fee of 500 euros for its inclusion in the fair. Additionally, the gallery is in charge of covering handling and installation costs. All of this is included in the 500 euros, excluding VAT.
Designated space in the sculpture garden.
Indoor booth sign indicating the gallery's presence in the sculpture garden.
Signage near the sculpture.
Ground protection plates during installation in the garden.
Specific marketing and SoMe.
Guided tours.
ENTER Digital: New Section For Digital Art
As an addition to this year, we are proud to introduce a new initiative: 'ENTER Digital'. ENTER Digital encompasses a section featuring booths exclusively showcasing digital art in all its forms and as an integral part of the art and VIP program. Furthermore, galleries in the main section who choose to present a digital art piece at their booth will be seamlessly integrated into the broad digital experience. To apply for the digital section please choose Digital Art Booth in the application form.
A dedicated committee for ENTER Digital  will be announced soon.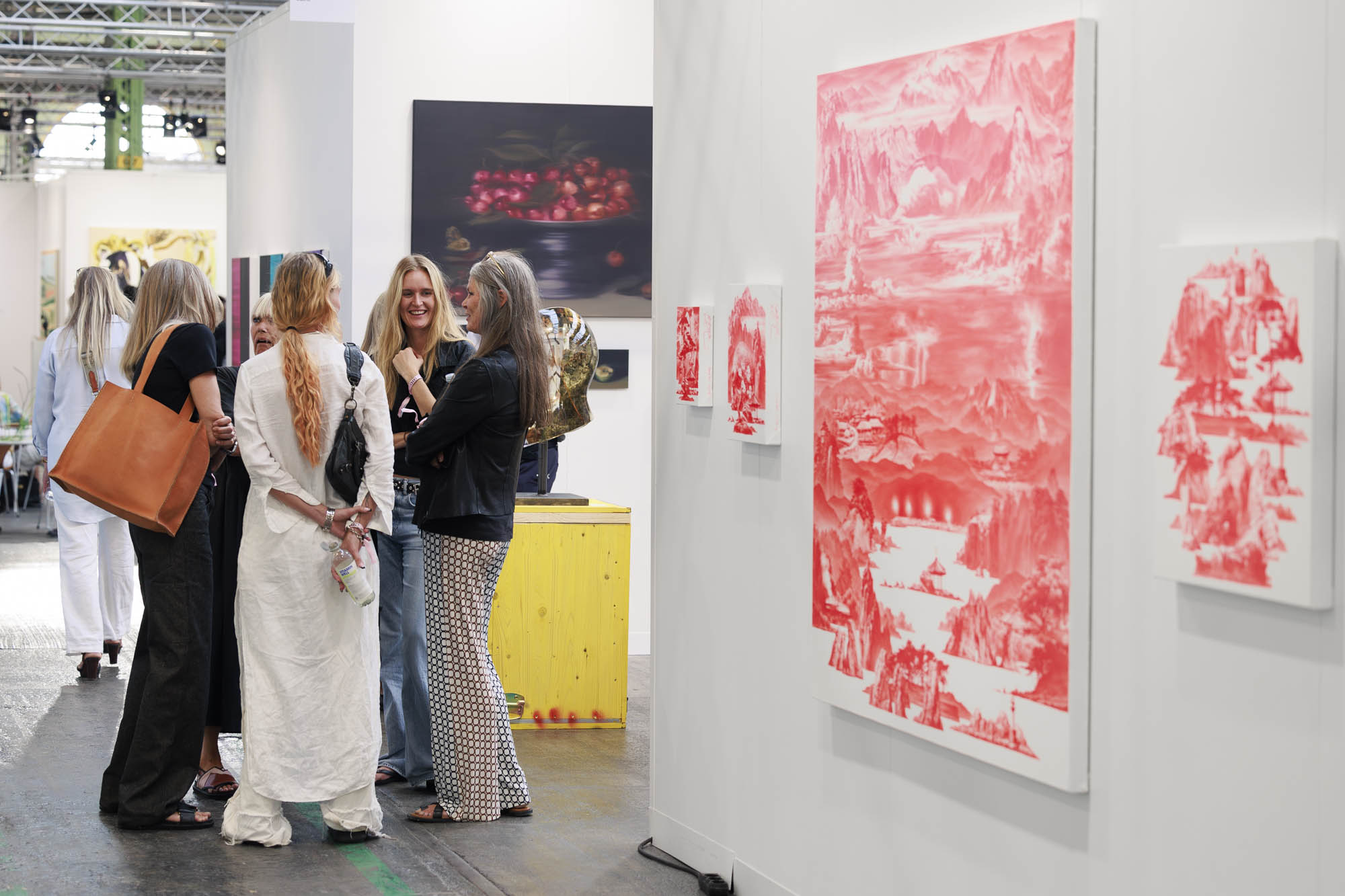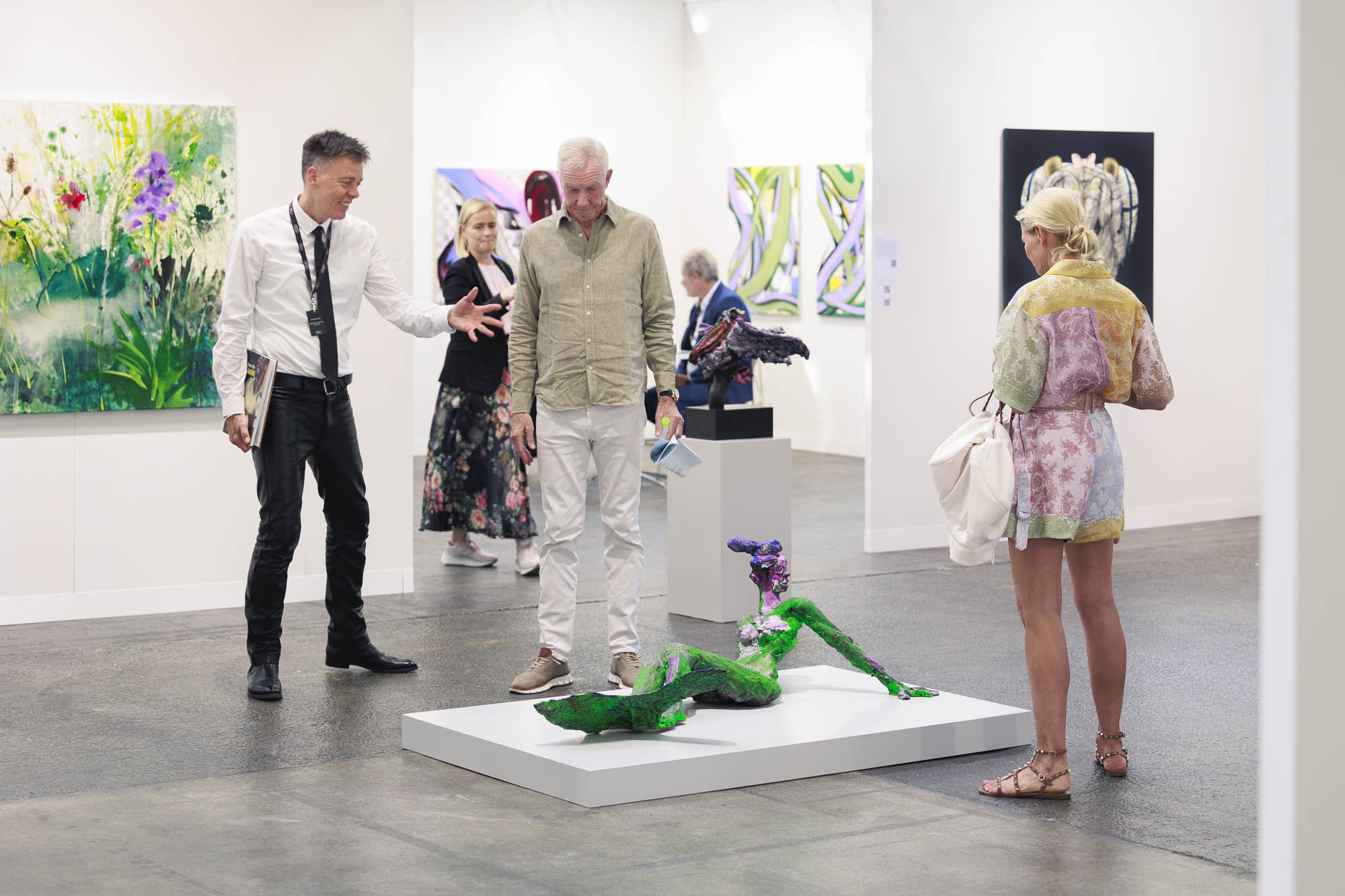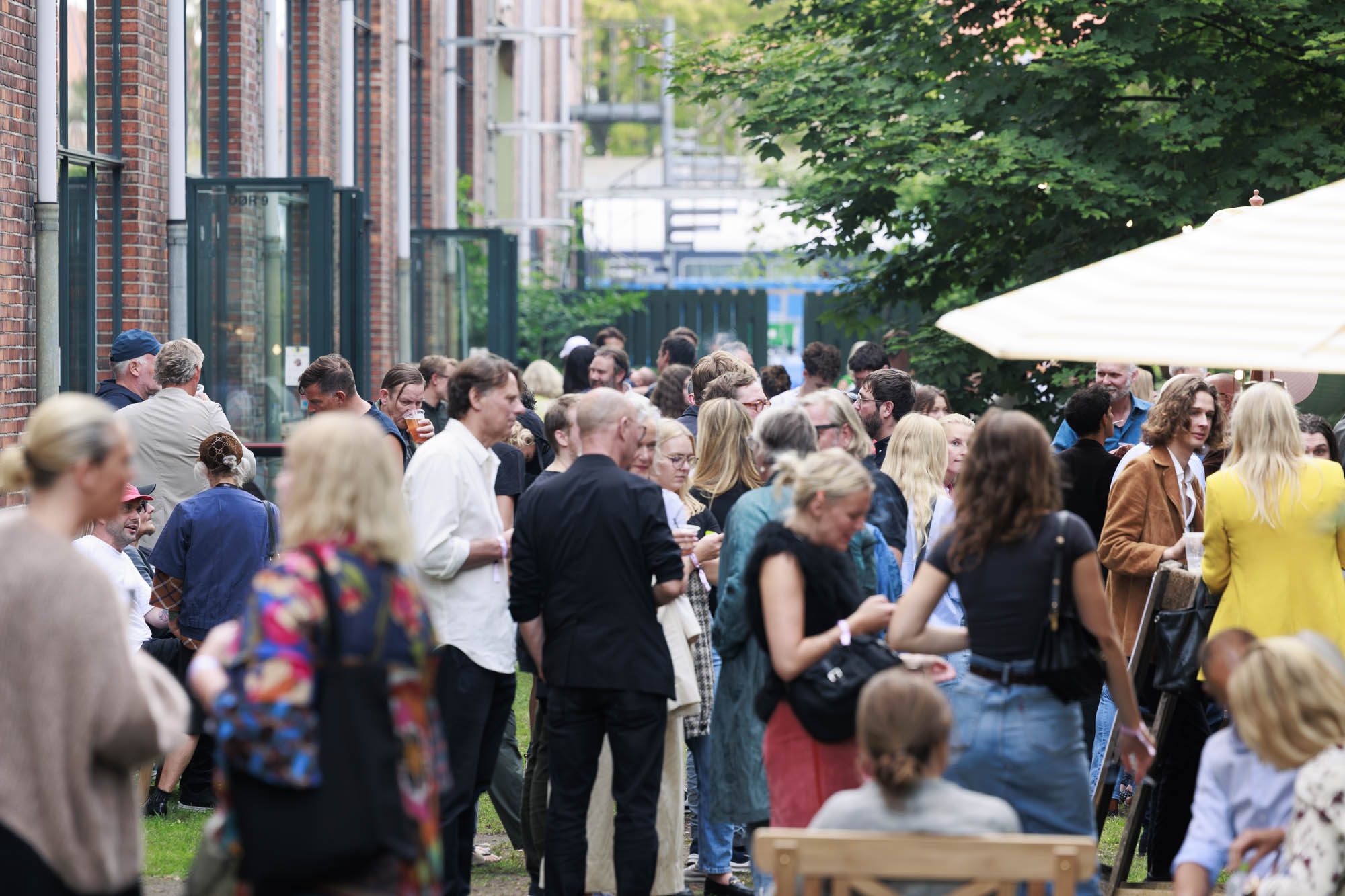 Application for Enter Art Fair 2024
Enter Art Fair 2024 welcomes applications from all international primary market galleries.
Only submissions with a motivated and defined curatorial concept will be taken into consideration.
Presentations with more than three artists acquire a booth larger than 20 m2.
Presentations with more than four artists acquire a booth larger than 28 m2.
Notice: A completed application needs to include a pdf of the booth presentation and if you want to apply with a Outdoor Installations please include this in one PDF. (Bios and works by the artists presented at the fair).
For queries regarding applications please contact:
Founder and CEO Julie Leopold: julie@enterartfair.com +45 4126 8090
Head Art Advisor Kirsten Eggers: kirsten@enterartfair.com
The deadline for applying: February 1st 2024.

Please find pricing below for 2024.
The prices include lights, electricity, wifi, marketing, VIP program and more.
Application fee for all galleries 250-euro ex. VAT. The application is binding.
1st installment March 15., 2024
2nd installment June 14., 2024
Booth prices include:
Basic walls
Basic spotlights depending on booth size
Booth signs depending on booth size
Electricity (1 socket)
Wi-fi
Empty goods storage
Professional booth photo
Marketing and social media during the fair and all year round
VIP program
Exclusive rollouts and events throughout the year
"Curated Choice" – online sales platform all year round
ENTER Art Guide – Weekly art guide on social media
Young gallery:
Young galleries of 5 years or younger are offered a special price.
Digital Art Booth:
This year, we are offering a special introductory rate for a 20 m2 booth in the digital section.
Co-exhibitors:
Shared booths are added an extra fee of 600 euro ex. VAT. Booths can only be shared between two galleries.
Booth prices ex VAT:
20-26 m2
EUR 6.913-8.158 // DKK 51.500-60.775
28 m2
EUR 8.295 // DKK 63.000
36 m2
EUR 10.470 // DKK 78.000
40-45 m2
EUR 11.450-12.750 // DKK 85.250-95.000
48 m2
EUR 13.355 // DKK 99.500
63 m2
EUR 17.315 // DKK 129.000
81 m2
EUR 22.150 // DKK 165.000
98 m2
EUR 26.645 // DKK 198.500
1st installment 50% March 15, 2024.
2nd installment 50% June 14, 2024.
Young Gallery:
Young gallery booth 20 m2
EUR  5.800 // DKK 43.250 ex. VAT
Outdoor installation:
EUR 500 // DKK 3.700 ex. VAT
Digital Art Booth:
Digital art booth 20 m2
EUR 4.800 // DKK 36.000 ex. VAT
Lithograph Booth:
Booth 16 m2
EUR 4.800 // DKK 36.000 ex. VAT
Booth 20 m2
EUR 5.100 // DKK 40.000 ex. VAT
Co-Exhibitors:
Fee for shared booth between two galleries:
EUR 600 ex. // DKK 4.500 ex. VAT
Selection Committee
The fair is working with a Selection Committee, whose role is to ensure the highest quality of interesting exhibitors by selecting the strongest rooster of participating galleries among the applicants.
The committee's members are:
Kirsten Eggers, Chairman of the committee and Head Art Advisor of Enter Art Fair
Stefan von Bartha, Owner of gallery von Bartha
Martin Nielsen, Art Collector
Steen Bakmann, Art Collector
Caroline Bøge, Owner of gallery 2112
Helle Behrndt, Former Director of Kunstforeningen GL STRAND
Julie Leopold, Founder and CEO of Enter Art Fair