ART PROGRAM 2019
An Endless 'Present' 
Curated by Irene Campolmi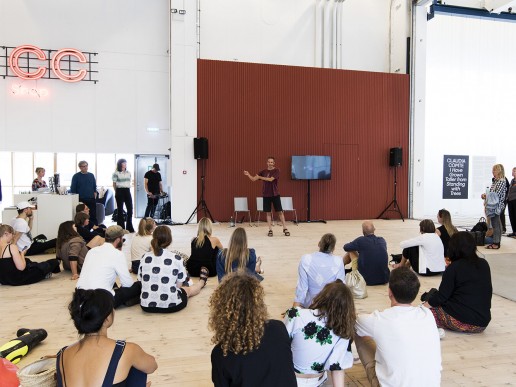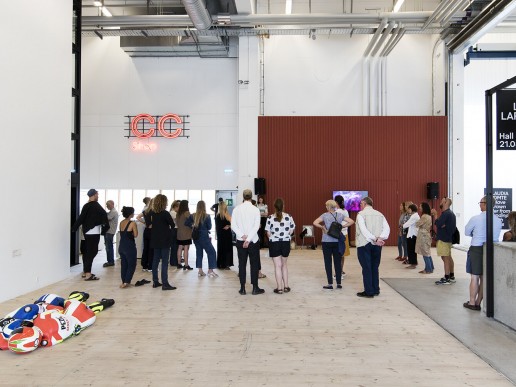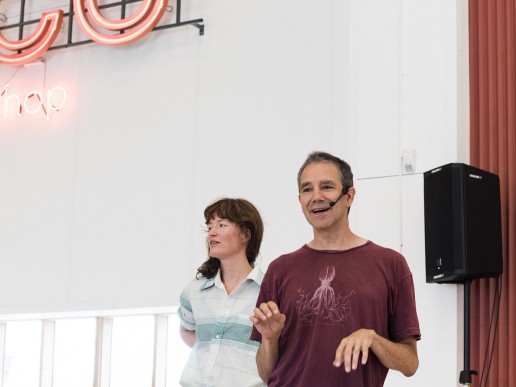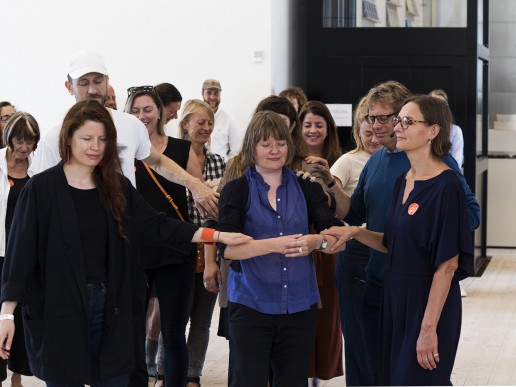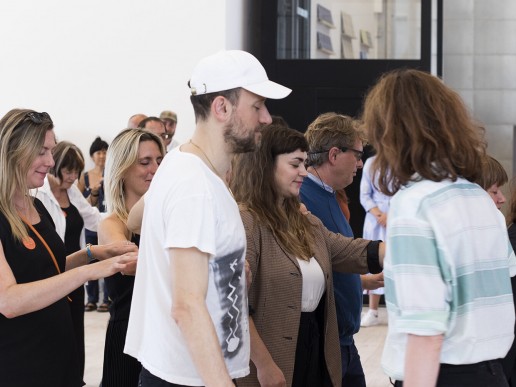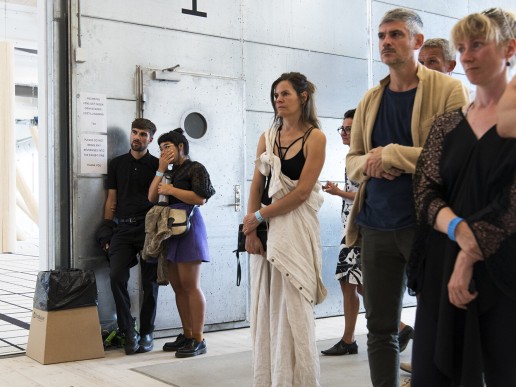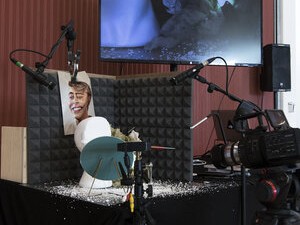 Enter Art Fair Art Program 2019 curated by Irene Campolmi
CURATORIAL CONCEPT 2019
As the fair emphasises the notion of 'virtual' as a space of future potentialities to connect people to ideas, places, temporalities and artworks, the 2019 artistic program An Endless 'Present' reflects on the controversial meanings of  the 'virtual'. In a contemporary landscape marked by a perpetual political, climatic, ecological and economic crisis, the virtual becomes a reverberation of the contingent state – another time in another space where things exist and happens but are yet to come. The virtual turns into a dimension defined by politics of acceptance and disillusion, horror and fairy-tales, desire and change.
The invited artists, curators and writers propose experimental live formats that unfold the multiple temporal dimensions in which the present condition reverberates, and agency to make changes is postponed. Facing the impossibility of imagining a 'safe' future, the virtual is an escape from the present – or rather, a reverberation of it – that project expectations into on an endless present.
The work of these artists operates in an immaterial space and time in which their research generates possibilities, and it is often marked by the idea of violence, memory, amnesia and déjà vu. Through research based practices, the artists invited investigates the resonances of seemingly disparate moments creating experimental formats to explore through a live performance existing temporalities that are yet to come.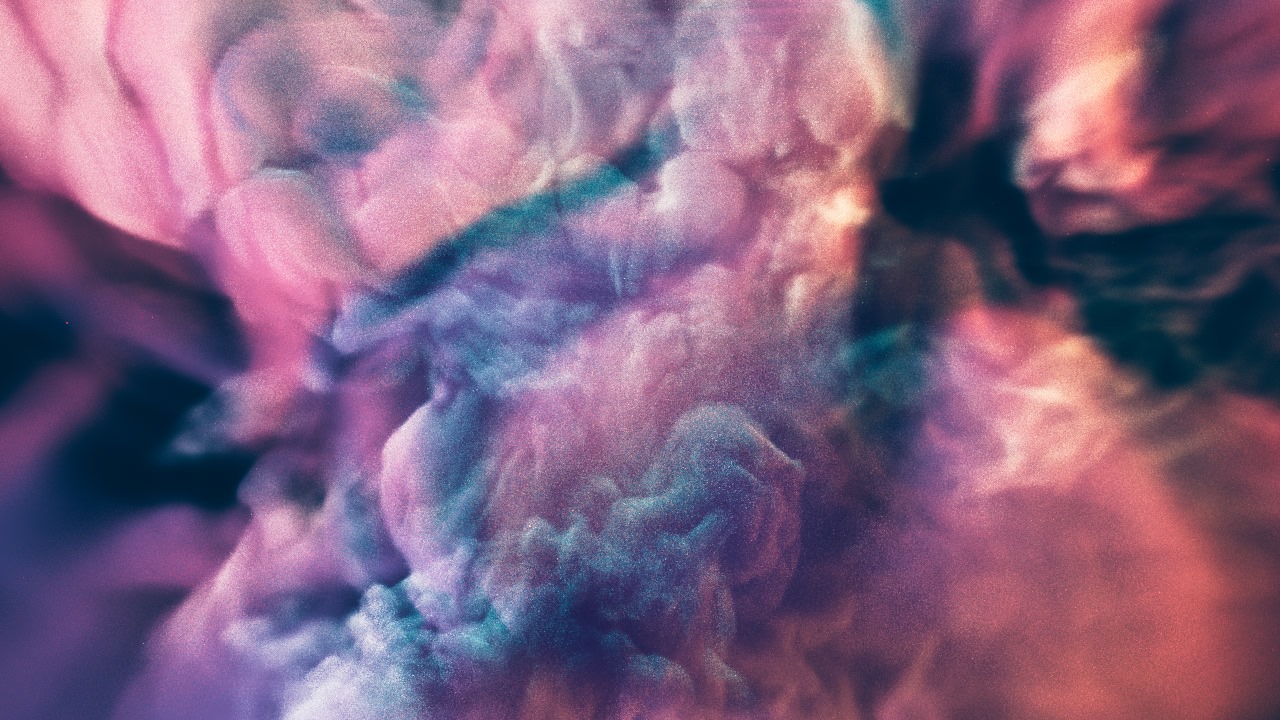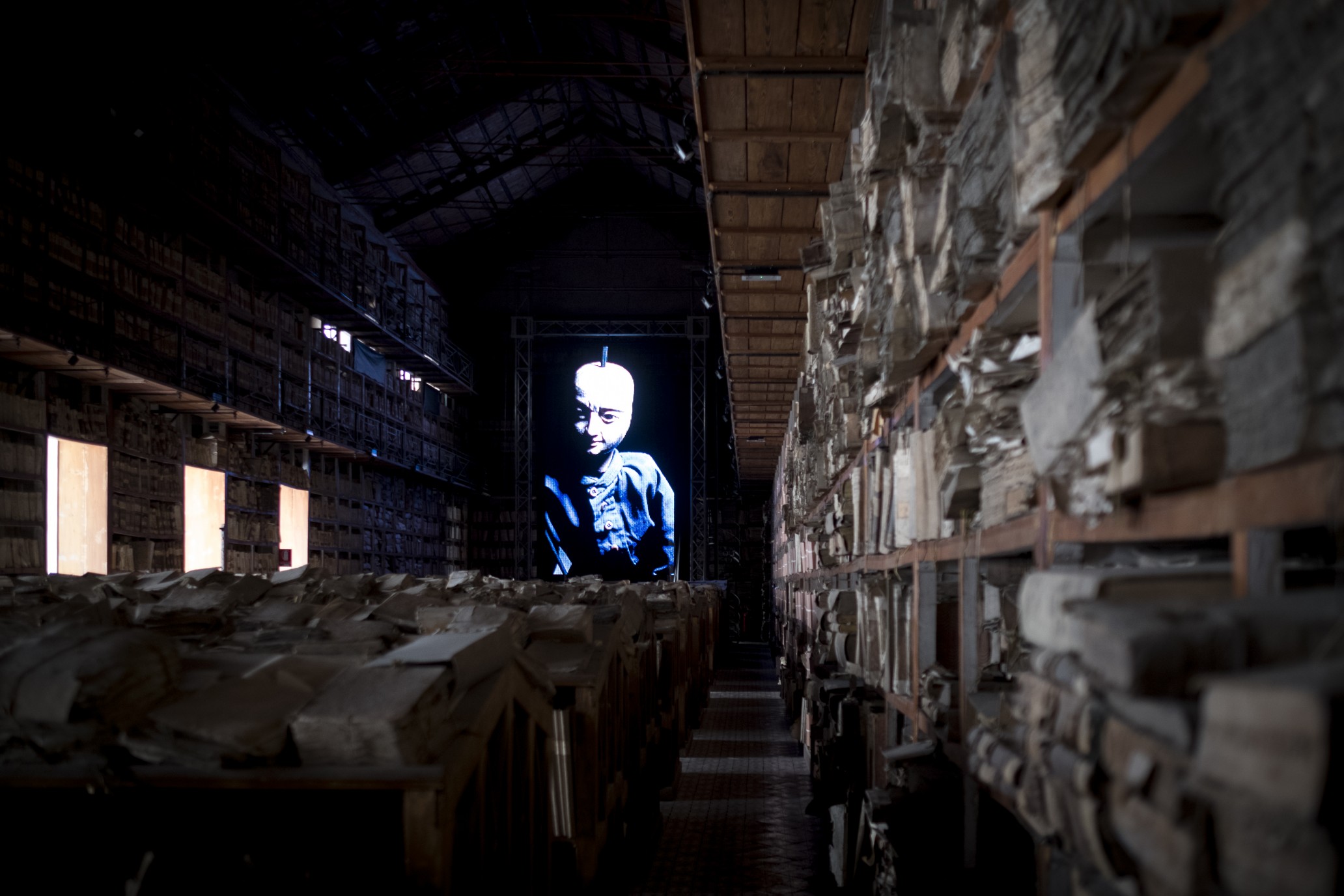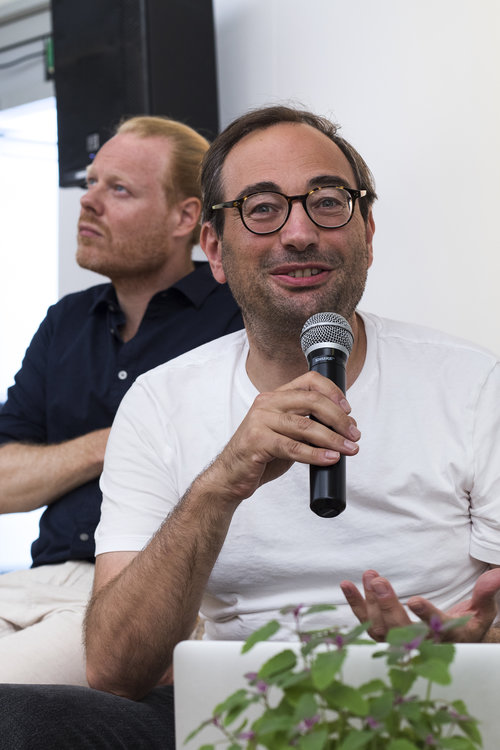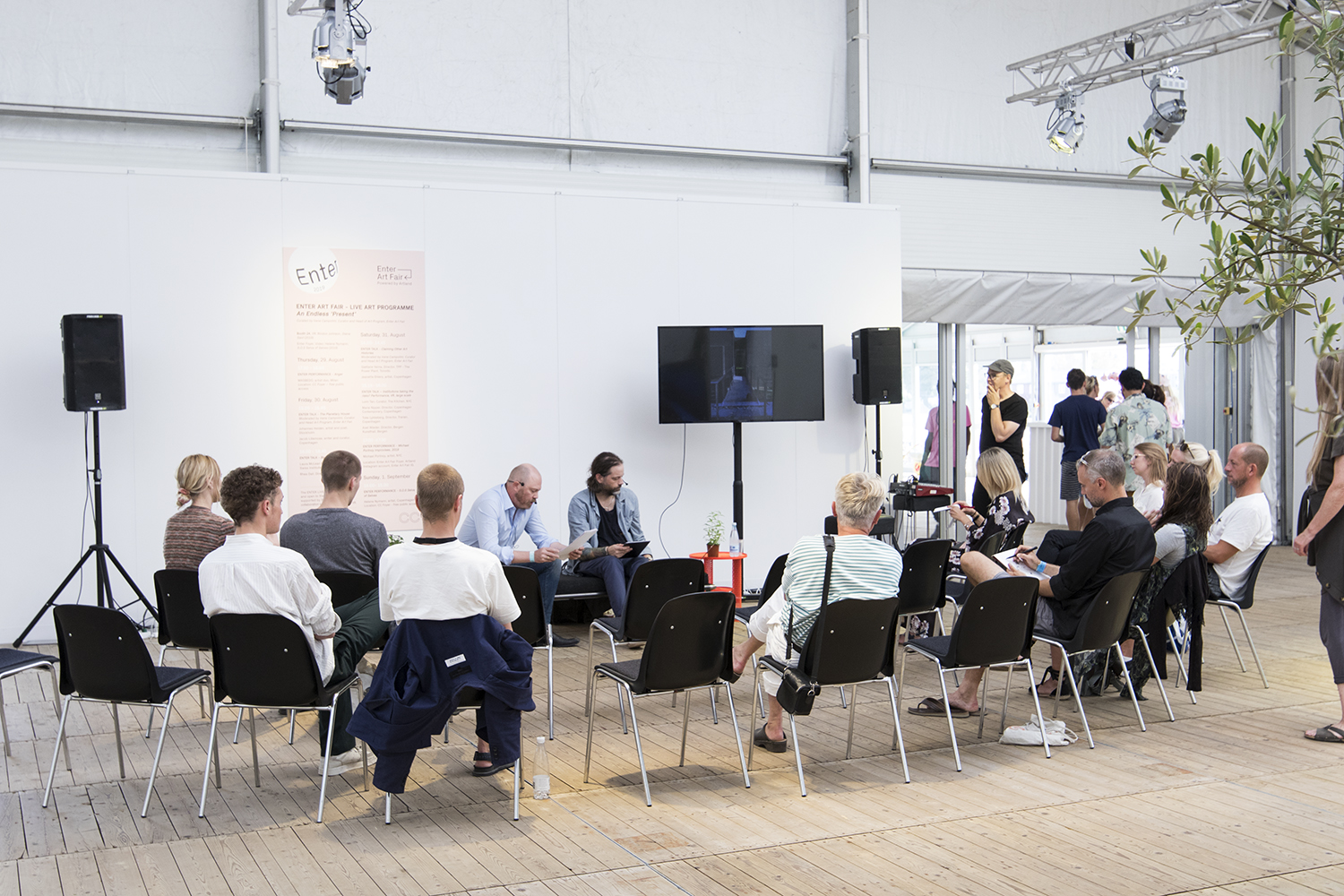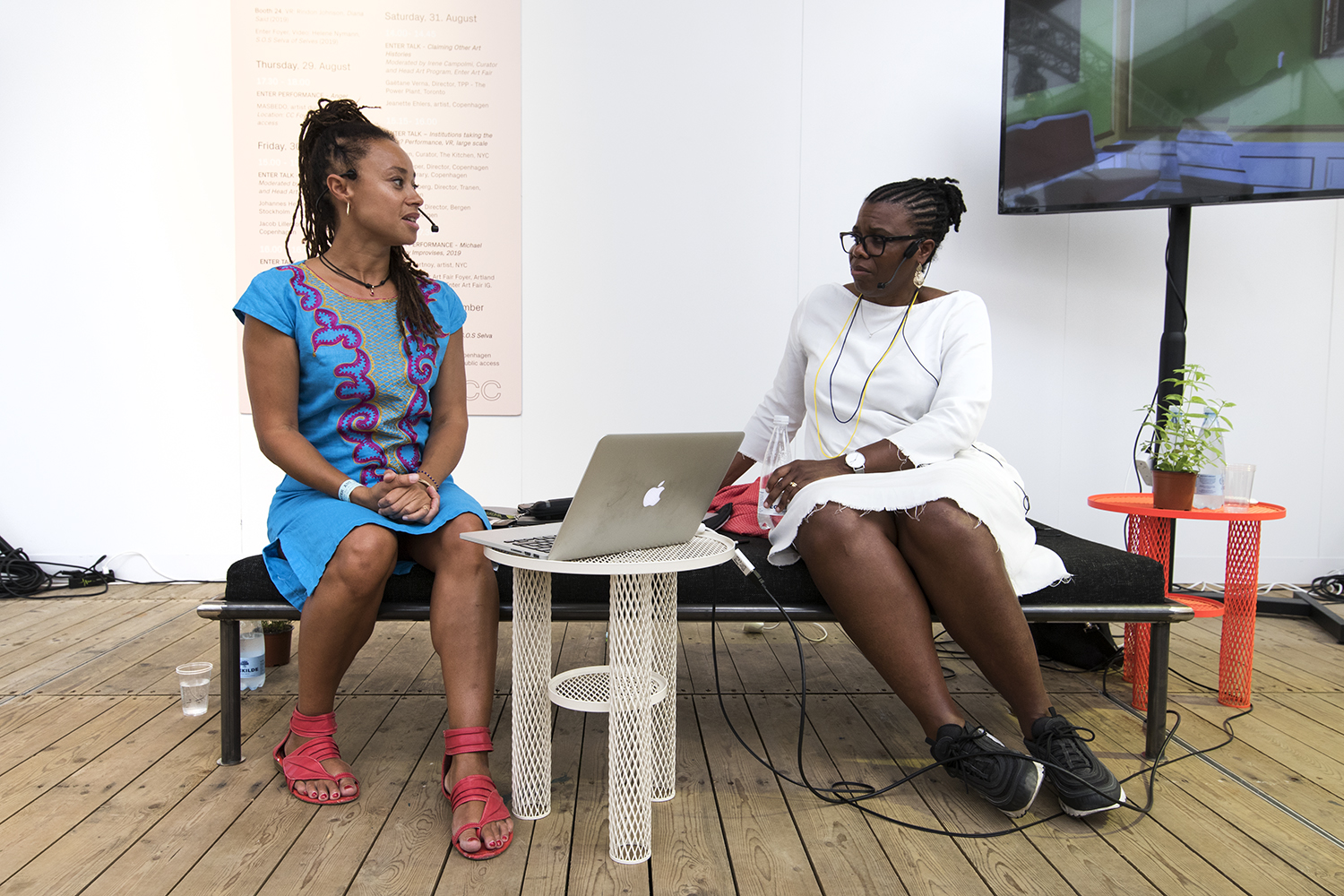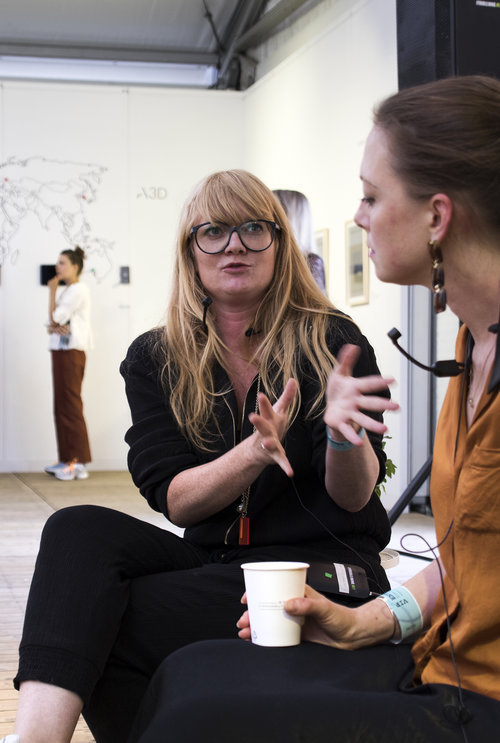 LIVE ART PROGRAM 2019
Generously sponsored by Staten Kunstfond & Snaporazverein.
In collaboration with CC- Copenhagen Contemporary and Radiance VR.
Booth n. 24, VR: Rindon Johnson, Diana Said(2019)
Quoting Diana Hamilton's book "Universe", Johnson looks at forms of subjugation that have a precedent in history, exploring notion of consent and contract.
Enter Foyer, Video: Helene Nymann, S.O.S Selva of Selves (2019)
Nymann's new film explores non-human existence through the seas-slug, raising awareness on alternative methods of remembering in the age of rapid digital change.
Thursday, August 29th
17.00-18.00: CC Studio Art Talk og Live Art Danmark – Fatric Bewong
Location: CC Studio
17.30-18.00: ENTER PERFORMANCE – Anger: MASBEDO, artist duo, Milan
Location: CC Foyer – free public access
By staging, recording and live streaming violent actions in front of the public, MASBEDO investigate the "aesthetic of violence".
Free public access
Friday August 30th
15.00 – 15.45 – ENTER TALK –The Planetary House
Johannes Heldén, artist and poet, Stockholm
Jacob Lillemose, writer and curator, Copenhagen
Location: Enter Art Fair
Looking at the notion of 'house' in the age of expanded planetary entanglement, the talk explores future mutations of extinct plantlife and mutation through books, poetry and non-human narratives.
16.00- 16.45 – ENTER TALK – Bande à part
Laura McLean Ferris, Curator, The Swiss Institute, NYC
Rhea Dall, UKS, Oslo
Location: Enter Art Fair
In a cultural landscape where large-scale institutions are under pressure to direct their programs towards quantitative success parameters, independent institutions have a different freedom of experimentation in realizing the artists visions.
Free public access
16.00-18.00: WEAVING LAB
Location: CC Studio
Saturday, August 31st
14.00- 14.45 – ENTER TALK –Claiming Other Art Histories
Gaëtane Verna,Director, TPP- The Power Plant, Toronto
Jeanette Ehlers, artist, Copenhagen
Location: Enter Art Fair
In the complexity of the current postcolonial discourses, where hegemonic narratives tend to divide rather than unite, it is critical to produce and reproduce different postcolonial discourses and cultures of narration, visibility, and accessibility.
15.15- 16.00 – ENTER TALK – Institutions taking the risks? Performance, VR, large scale
Lumi Tan, Curator, The Kitchen, NYC
Marie Nipper, Director, Copenhagen Contemporary, Copenhagen
Toke Lykkeberg, Director, Tranen, Copenhagen
Axel Wieder, Director, Bergen Kunsthall, Bergen
Location: Enter Art Fair
In a time where feelings overcome facts or things, exhibitions have the potential to bridge, clarify, provoke, contradict and go some ways to piecing together the complexity of what it means to live today.
17.00 -17.30: ENTER PERFORMANCE – Michael Portnoy Improvises, 2019
Michael Portnoy
Location: Enter Art Fair
The artist uses Instagram as the stage for his performance, reflecting on how things do not 'exist' if they are not posted on IG.
Free public access
14.00-18.00: CC PERFORMANCE – Lengua Llorona
Donna Huanca
Location: CC
Sunday, September 1st
14.00-15.00: ENTER PERFORMANCE – S.O.S Selva of Selves
Helene Nymann in collaboration with Andreas Roepstorff andJoe Dumit
Location: CC Foyer
Opening up to the realm of the non-human, the performance raise awareness and stimulates alternative methods of remembering in the age of rapid digital change.
Free public access
15.00-18.00: CC FINISSAGE – Claudia Comte and Donna Huanca
Images from Art Program 2019 by I Do Art Agency.
See content from the fair at previous years